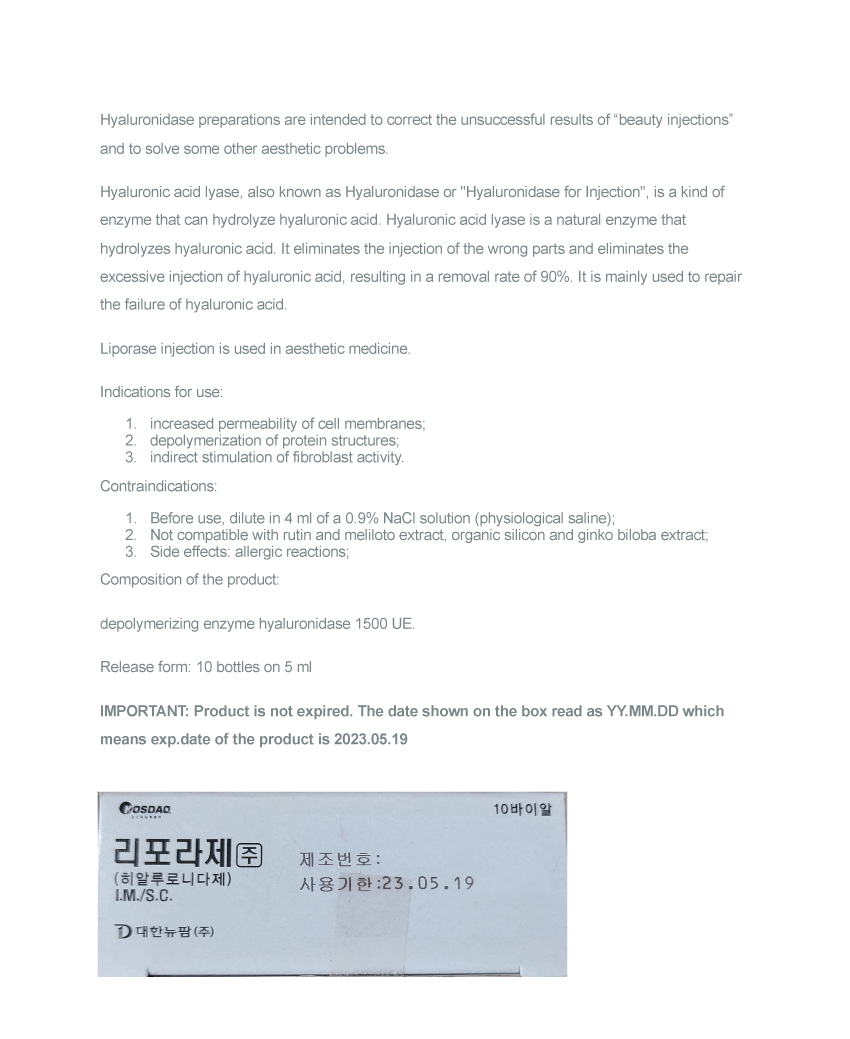 Liporase
* This product is including saline for free in order to mix with toxin. However, there is a possibility for the package of saline to be broken or damaged during the shipment. Unfortunately, we can not compensate it as a store credit or reshipping. It is widely available in pharmacy, and you may buy and use it.
Hyaluronic acid lyase, also known as Hyaluronidase is a kind of enzyme that can hydrolyze hyaluronic acid. Hyaluronic acid lyase is a natural enzyme that hydrolyzes hyaluronic acid.
Application area:
Ingredient: Depolymerizing enzyme hyaluronidase 1500 UE.
Composition: 10 bottles on 5 ml
Storage: Store in a cool, dry place between 1C - 30C
Shelf Life: 2 years from manufacturing date
Worldwide shipping is available and carried out by international postal services and we charge 30USD per parcel. Orders are sent within three days after confirmation of payment. You will be notified by email on progression of your order and provided tracking numbers for tracing them.
For bulk orders, we kindly ask you to get in touch with us.