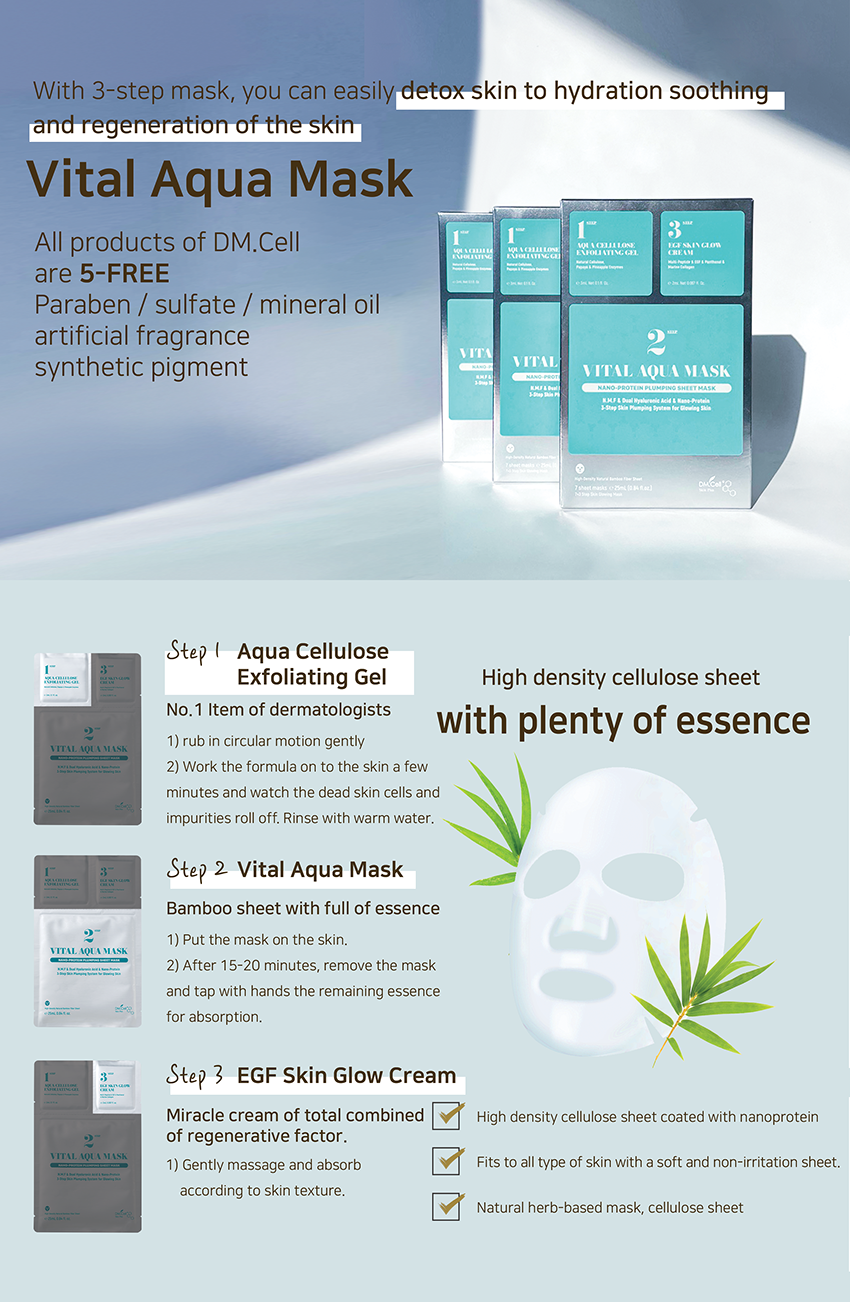 Vital 3step Aqua Mask
This sheet mask helps plump, nourish and improve the skin's tone and texture completing glowing skin.
NP: Nano Protein detoxifies radicals in the skin.
The sheet mask instantly hydrates, vitalizes the skin and plumps it.
Exfoliating gel rich in papaya and pineapple enzymes, it removes dead skin cells and build up for a bright and smooth complexion.
EGF Skin Glow Cream is formulated with multi-peptides and EGF. This cream helps support collagen boosting leaving skin moisturized and glowing.
Application:
Ingredients: Aloe Barbadensis Leaf Juice , Citrus Unshui Peel Extract, Portulaca Pleracea Extract, Castanea crenata (Chestnur) Shell Extract, Taraxacum platycarpum Extract
Composition: 7 pcs x 1 box
Worldwide shipping is available and carried out by international postal services and we charge 30USD per parcel. Orders are sent within three days after confirmation of payment. You will be notified by email on progression of your order and provided tracking numbers for tracing them.
For bulk orders, we kindly ask you to get in touch with us.