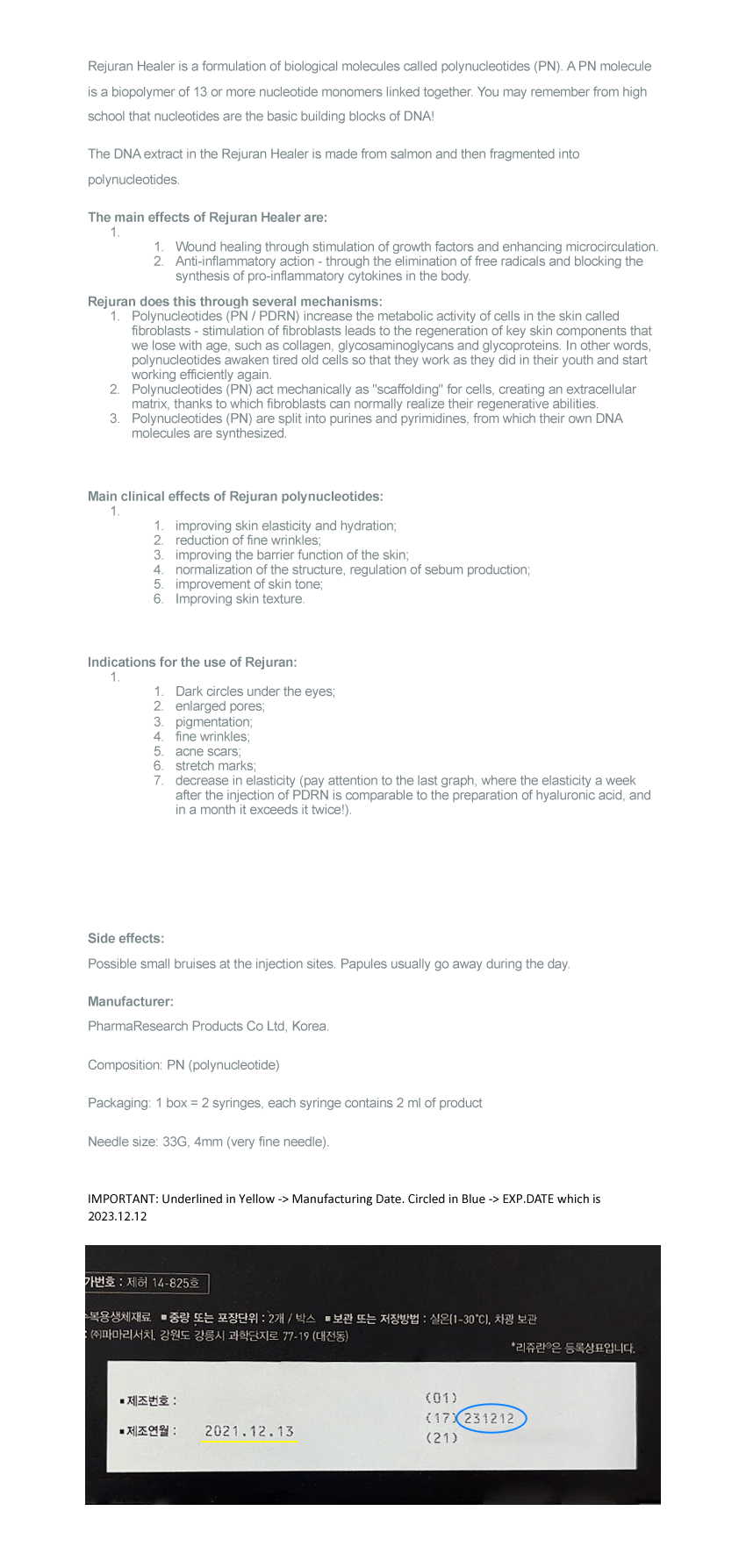 Description:
Rejuran Healer is a formulation of biological molecules called polynucleotides (PN). A PN molecule is a biopolymer of 13 or more nucleotide monomers linked together. You may remember from high school that nucleotides are the basic building blocks of DNA!
The DNA extract in the Rejuran Healer is made from salmon and then fragmented into polynucleotides.
Worldwide shipping is available and carried out by international postal services and we charge 30USD per parcel. Orders are sent within three days after confirmation of payment. You will be notified by email on progression of your order and provided tracking numbers for tracing them.
For bulk orders, we kindly ask you to get in touch with us.